Clever Minimal Business Card Design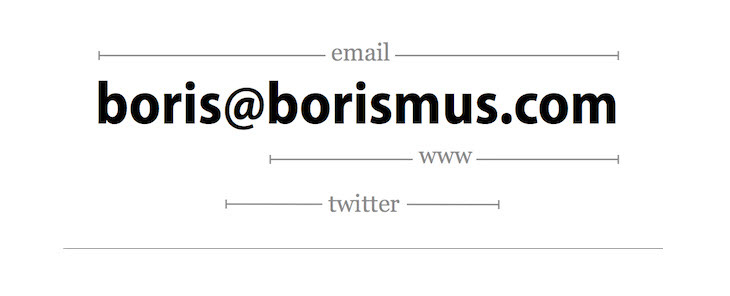 This is Google employee, Boris Smus' attempt to create the most minimal business card design possible. The concept uses his email address to uncover his first name, last name, website and twitter account.
I'm not convinced this method would be effective for everybody, but I admire his approach in fitting as much information as possible within a constrained space.
What do you think?
(Via Kottke)
####
Stay in the loop
To stay updated on our projects & cool finds on the interwebs, please consider following us on Twitter, Google+ & Facebook.