23 Ways to Run a More Environmentally Sustainable Design Business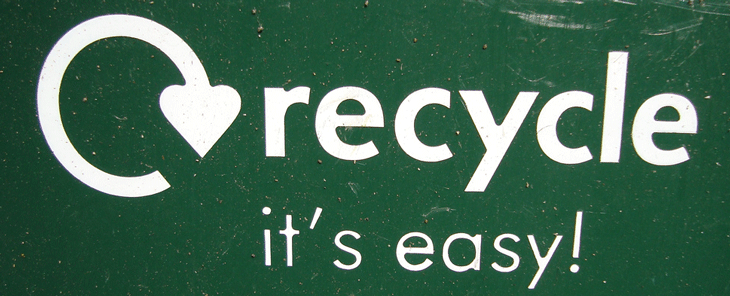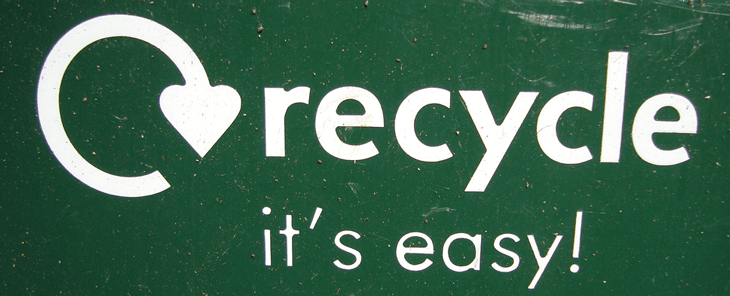 Sustainable design. Green design. Eco-design. Environmental design.
Most of us understand what these terms mean, but how many of us really make an effort to run our design businesses in a more environmentally friendly way?
The purpose of this post is to present to you some straight-forward steps you can take to make your design business more environmentally sustainable.  The practical application of sustainable design to client projects will be discussed in further detail in a future post.
Recycle
The concept of recycling has been around for a very long time, but it is still surprising how many people are still not on the bandwagon. Recycling is highly beneficial to the environment as the amount of waste being produced is rapidly increasing everyday. By choosing to recycle you will help to reduce landfill and pollution caused by waste.
Simple steps you can take:
Place two bins by your desk.  One for recycling, the other for waste.
Implement a recycling policy in your office.
Recycle your computer.  All computer parts are recyclable.
Minimise Paper Consumption
As designers we tend to go though copious amounts of paper, whether used for sketching out design ideas or printing off client invoices.  There are a number of simple ways to reduce paper usage around your office.
Simple steps you can take:
Default your printer to double-sided printing.
Only use 100% post consumer recycled paper.  For each ton of recycled paper used, 17 trees are saved.
Reuse waste paper for sketching.
Think before your print anything.
Send documents to clients via email rather than snail mail.
Donate Stuff You No Longer Need
I am sure most of you have an old computer or printer that is hiding away in a dark corner of your studio or home office.  Instead of letting it sit there or throwing it away, why not give it away to someone in need.
Simple steps you can take:
Ask around family and/or friends.
Donate to local charity.
Find people to donate to on Freecycle or Neighbour Borrow.
Save Energy
Saving electricity is one of the simplest and most cost effective ways to combat global warming.
Simple steps you can take:
Switch your old incandescent lighting to compact florescent bulbs.  Each bulb replacement will keep nearly approximately 350 kilograms of CO2 out of the air over its lifetime.
Reduce your reliance on air-conditioning and heating.  Open a window or use a blanket instead.
Switch off your computer (and monitor) when you finish work for the day.
Take advantage of natural sunlight instead of turning on the lights.
Eco-Hosting
The environmental impact of hosting is continuing to grow at a rapid rate.  Between 2000 and 2005 the energy consumed by data centres and related infrastructure in the U.S. doubled.  Given that it is now 2010 and the massive growth rate of the web, the impact of web hosting has on the environment is increasingly devastating.
Thankfully there are now a range of affordable Eco-hosting options.
While it is a matter of choice, we prefer to use a 100% solar powered web hosting as we see it as the more long-term sustainable solution.
Simple steps you can take:
Use green web hosting, preferably 100% solar or wind powered.
Donate Your Profits
A great way to offset your environmental impact on the world is to donate a portion of your profits to an environmental cause.
Simple steps you can take:
Dontate 1% of your net profits to 1% For The Planet whom will pass on your donation to environmental charities.
Donate to MyClimate.org to help offset your carbon footprint.
Other Ways You Can Green Your Design Business
Conserve water – install water saving water saving bathroom fixtures.
Regularly clean your air-conditioning filters – this allows them run more efficiently.
Volunteer your time to an environmental cause.
Spread the word. Encourage your friends, colleges, and clients to adopt environmentally friendly practices.
Additional Resources on Sustainable and Green Design

Re-nourish – Dedicated to sustainable growth in the graphic design industry.  Includes very useful project calculator, paper finder tool, and greener printer tool.
Green Graphic Design (Book) – Comprehensive book on green graphic design. Is a must read!
AIGA Center For Sustainable Design – Plenty of information on sustainable design.
101 Things Designers Can Do To Save The Earth –
Design Can Change – Designer collective encouraging sustainable practices.
The Green Office – Buy green office supplies online.
Apple Recycling Program – Official recycling program for your Mac.
Eco Hosting Reviews – Informative blog on green hosting.
Design by Nature – Australian resource for environmentally sustainable graphic design.
Sustainable Printing: The Environmental Impact of Your Printer – Excellent article on sustainable printing.
How Are You Making Your Design Business More Environmentally Friendly?

Please share your opinions. Let us know what you are doing in your studio or office to become more environmentally friendly.
In a future post we will be compiling a list green designers to share with our readers.  If you are a green graphic or web designer leave a comment below or contact us on Twitter and we will consider you to be added to the list.
Photo by chrissatchwell