Just Launched: Best Sandwiches London iPhone App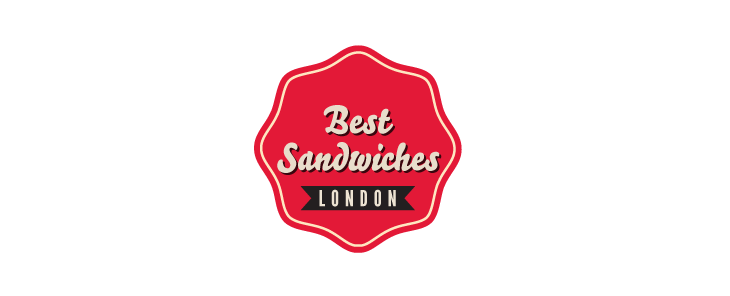 If you don't live in London, will never visit London, and/or you have no interest in sandwiches or iPhone apps, you may want to tune out now.
Admittedly, things on the blogging front have been a bit quieter than usual recently. The main reason being that behind the scenes we've never been busier. Whilst juggling a couple of branding projects, we have also been designing our very first iPhone app. The app is called Best Sandwiches London and is now available for download on iTunes.
This app is a personal project, and marks our first foray into iOS app design. The app will be launched under a new company we have setup in the UK called, Pixel Chirp.
The past few months have presented us with a huge learning curve. Once the dust of the launch settles, I'll post in more detail on some of the lessons that we learnt along the way whilst making the app. If there is anything in particular you would like me to include in that post, please leave a comment below.
For now, here is a brief outline of what this simple little app is about.
Best Sandwiches London
Best Sandwiches London is a curated app, that will help Londoners locate all the best gourmet sandwiches across the city. For months prior to the app's launch we have searched high and low for the best sandwiches in London, first researching leads on popular blogs and websites, then taking to the streets ourselves to taste as many sandwiches as physically possible. The process was a lot of fun, but also very expensive and quite time consuming. Despite religiously going to the gym three times a week since we began research for the app, I still somehow managed to put on 5kg. As it turns out, eating a lot of sandwiches can be very hazardous.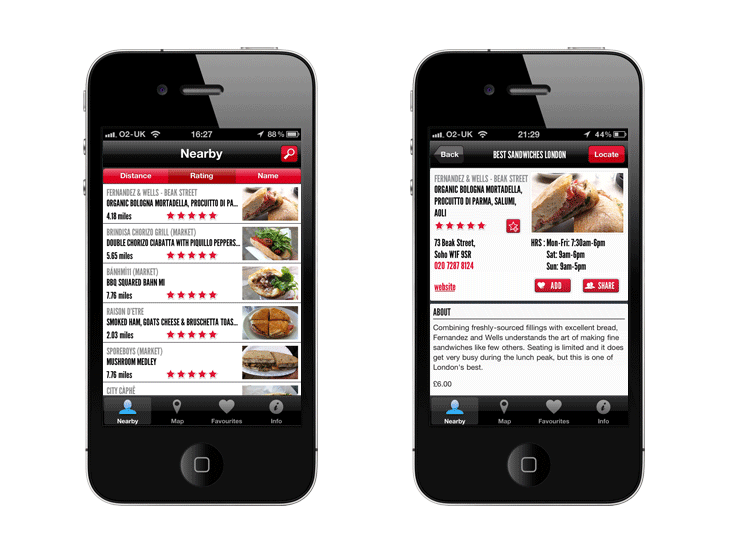 Best Sandwiches London features:
Over 50 sandwiches listed, prominently from independent cafes and market stalls.
Intuitive navigation and the ability to locate and sort sandwiches by distance, rating and name.
Directions to each cafe or market using the iPhone's geolocation capabilities.
The ability to rate sandwiches and what you are eating with friends via Twitter and Facebook.
Where to from here
One thing that I have picked up during this project is that making apps is very addictive. If Best Sandwiches London proves to be popular, we'll almost certainly create an Android version. Going forward, we already have a couple of more app projects in the pipeline. To be honest, we are having too much fun to stop. Proof that personal projects are often the most rewarding.
Show your support
Best Sandwiches London is now available for download on iTunes. If this app sounds like your kind of thing, please download it and let us know what you think below. If you have time to leave a review directly in the App Store, that would be sincerely appreciated.
More information can be found over on the Best Sandwiches London website, or alternatively on the Twitter and Facebookprofiles of the app. From time to time I'll also be posting app related updates on the Pixel Chirp blog, so keep your eye on it.
Please help to spread the word. After all, everybody loves a good sandwich.
Stay in the loop
To stay updated on our projects and regular cool finds on the interwebs, please consider following us on Twitter, Google+, and Facebook.