Just Launched: Best Burgers London iPhone App
If you don't live in London, will never visit London, and/or you have no interest in burgers or iPhone apps, you may want to tune out now.
Two months have past since we released our first iPhone app, Best Sandwiches London. Almost immediately after launch sales of the app took off, initially boosted by an article on The Next Web, then propelled forward by the app getting featured in both the New and Noteworthy and What's Hot categories of the UK App Store.
Since launch, we've done over 2500 sales. Admittedly that figure isn't massive, but being our very first app, overall I 'm happy with the progress so far.
Introducing Best Burgers London
Today, I've got some more exciting news. Our iPhone second app, Best Burgers London has just been approved, and is now available on the App Store.
Over the past few months we've been researching and sampling dozens of burgers across London, and shortlisting the very best for inclusion in the app. Yes, that's right, I've been stuffing more food into my face, and sacrificing my own health and well-being, just so you can enjoy the most amazingly delicious burgers possible.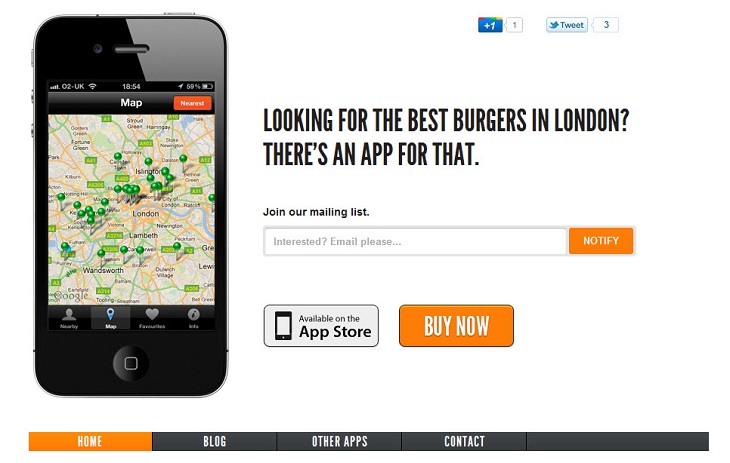 Best Burgers London features:
Delicious burgers from some of the best cafes, pubs and restaurants in London.
Intuitive navigation and the ability to locate and sort burgers by distance, rating and name.
Directions to each burger using the iPhone's geolocation capabilities.
The ability to rate burgers and share what you are eating with friends via Twitter, Facebook and Email.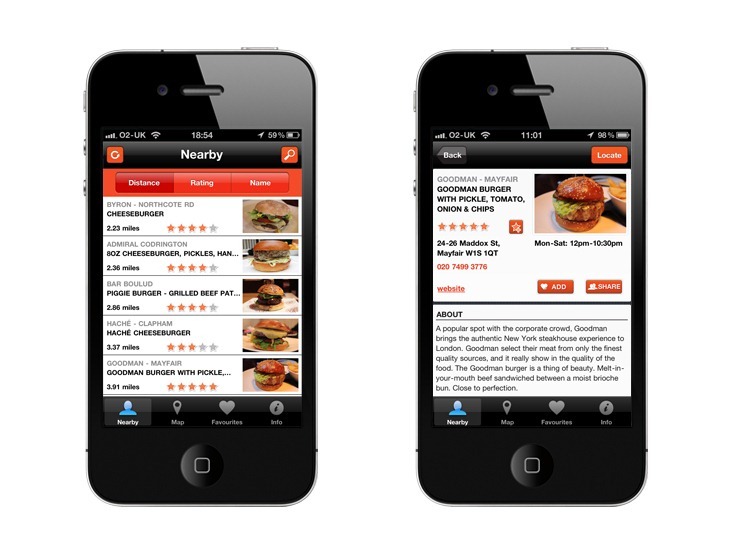 Best Burgers London uses the same basic framework as our sandwich app, but we've made some subtle tweaks to the UI to make it more user friendly and visually appealing.
We've also improved the photography in the app. All the burger photos were shot with a Canon EOS 550D, with it's standard 18-55mm lens. I'm certainly no professional photographer, but there is some major food porn in this app.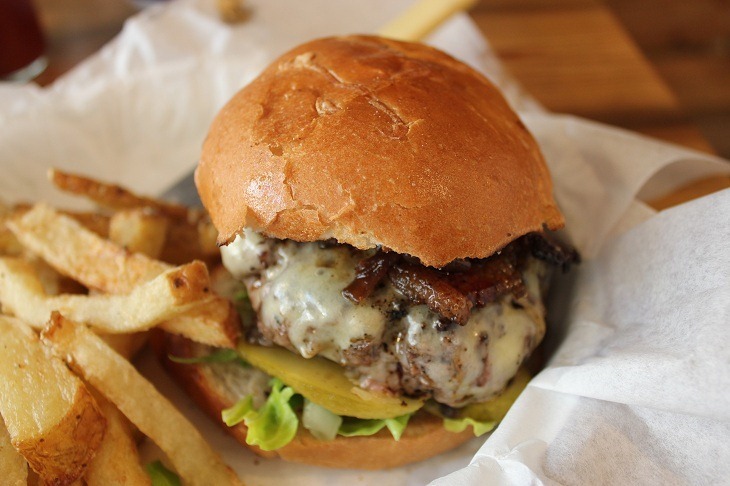 Show your support
Best Burgers London is now available on the App Store for the reasonable price of £0.69. If you love burgers, please check it out and let us know what you think. If you have time to leave a review directly in the App Store, that would also be appreciated.
More information can be found over on the Best Burgers London website, or alternatively on the app's Twitter and Facebook profiles. Also, keep your eye on the Pixel Chirp blog, where from time-to-time i'll be posting app related updates.
Please help to spread the word. After all, everybody loves a good burger.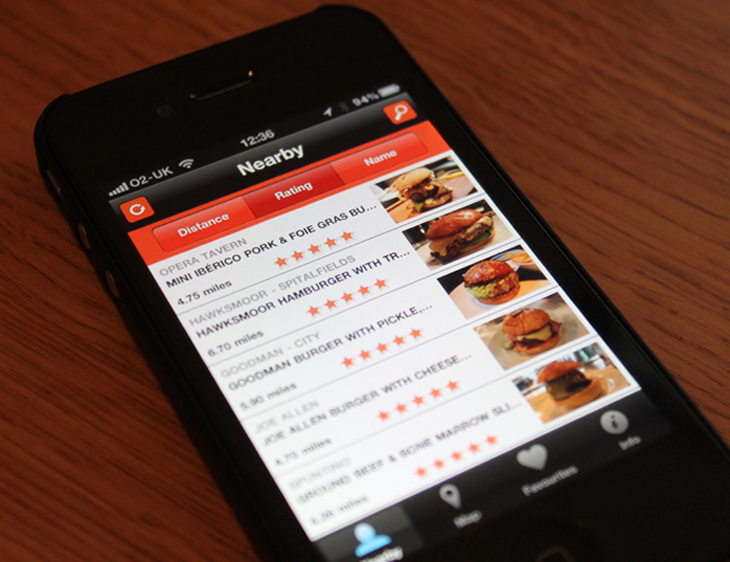 Stay in the loop
To stay updated on our projects and other awesomely cool stuff, please consider following us on Twitter, Google+, and Facebook.