Apple Store in Hamburg Vandalised with Windows Logo [Video]
An Apple Store under construction in Hamburg, Germany has been vandalised with a Windows logo.
A group called .wav (We Are Visual) posted this video of the prank in action.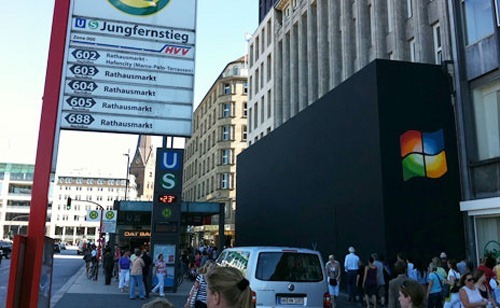 It's surprising to see how easy the stunt was to pull off.
Just a bit of harmless fun.
Via Edible Apple