Japan Earthquake Tributes
The devastating 8.9 magnitude earthquake and subsequent tsunami that hit Japan, provides yet another reminder of just how fragile life can be.
Having spent quite a bit of time in Japan over the years, personally the past 24 hours have been very worrying. Thankfully, I can report that my friends and family living in Japan are all okay.
It's always nice to see the design community coming together to support a worthy cause, and these designs on Dribbble are a thoughtful tribute to the recent tragedy.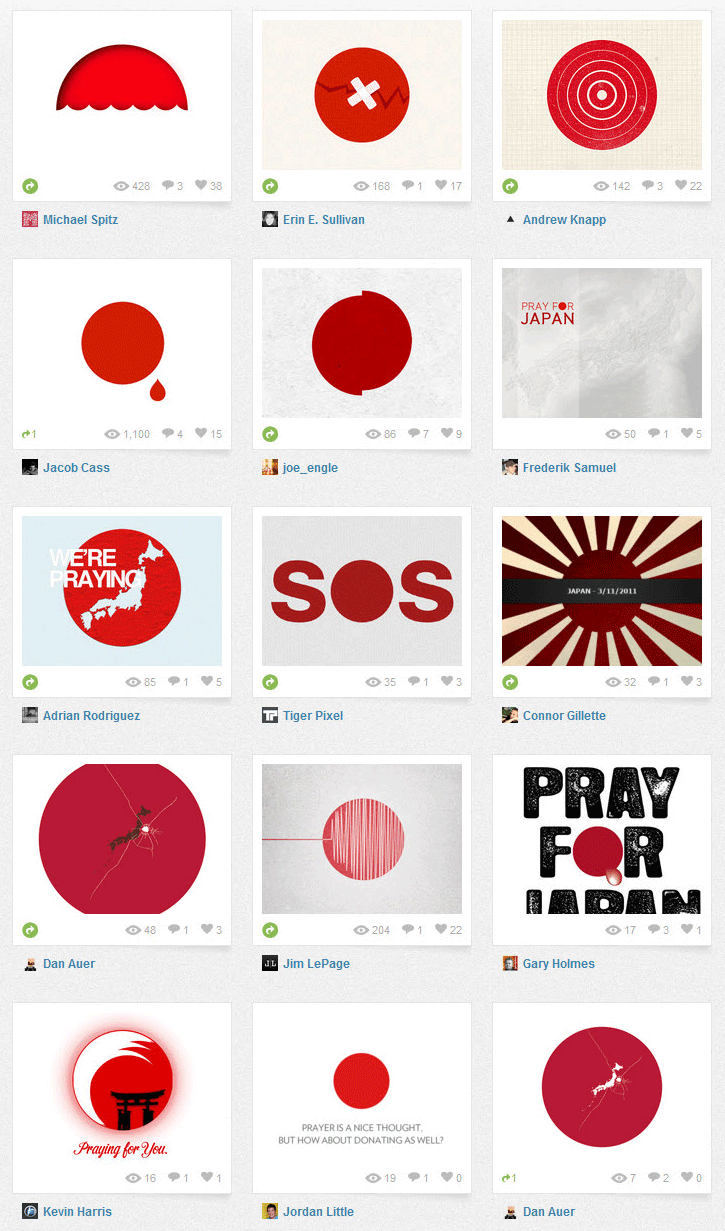 Jacob Cass of Just Creative Design has made his Japan tribute design available for download.
To make a direct contribution to the rescue and recovery efforts in Japan, I encourage you to donate to the Red Cross.