Art & Copy Trailer [Video]
Not sure how I missed Art & Copy when it was released in late 2009.
The film is a documentary about the creative individuals behind some of the most influential advertising campaigns in history. Judging from the reviews on Amazon, it's well worth a look.
Directed by Doug Pray (SURFWISE, SCRATCH, HYPE!), it reveals the work and wisdom of some of the most influential advertising creatives of our time — people who've profoundly impacted our culture, yet are virtually unknown outside their industry. Exploding forth from advertising's "creative revolution" of the 1960s, these artists and writers all brought a surprisingly rebellious spirit to their work in a business more often associated with mediocrity or manipulation: George Lois, Mary Wells, Dan Wieden, Lee Clow, Hal Riney and others featured in ART & COPY were responsible for "Just Do It," "I Love NY," "Where's the Beef?," "Got Milk," "Think Different," and brilliant campaigns for everything from cars to presidents.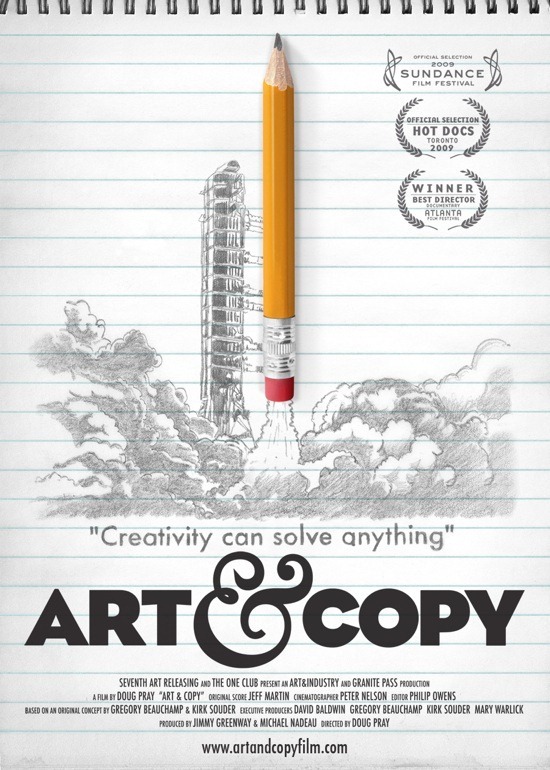 via Laughing Squid