Essential Logo and Identity Design Resources on Twitter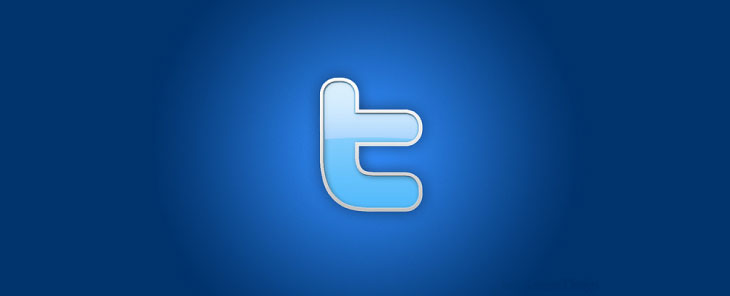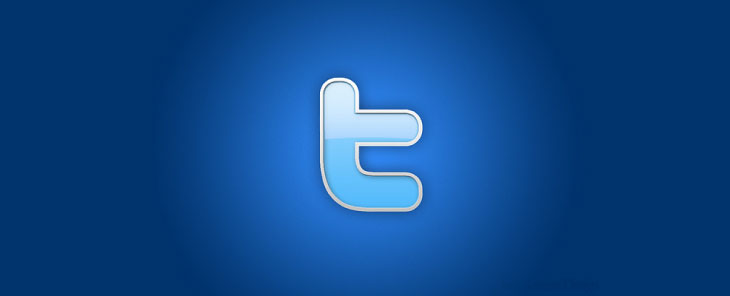 When I first started using Twitter, I had no idea how to find the best logo and identity designers to follow. I knew some of the more well-know identity design bloggers were on Twitter, however there were many other people and resources that took months to discover.
The goal of the list below is to become a comprehensive resource of logo and identity design resources on Twitter. It will be updated frequently.
The list has been split into three categories. Please click the topic below to jump directly to where you want to go.
Tip: You can use the TweepML link above each of the lists selectively bulk follow the Twitter accounts.
If you find this post helpful, please subscribe to our blog and share it with your friends. Thanks for your support!
Selectively add list below via TweepML –> Logo And Identity Designers on Twitter
DavidAirey – ☞ David Airey

Graphic designer davidairey.com logodesignlove.com @LogoDesignLove

justcreative – Jacob Cass

Graphic Designer, Logo Designer, Web Designer, Blogger, Creative Thinker, Social Media Nut, Freelancer, Link Sharer.

LBOI – Sneh Roy

I am a web consultant, logo designer and illustrator from Sydney Australia. I create content, brands and design websites!

imjustcreative – Graham 'Logo' Smith

Logo & identity designer for hire. Creating clean and unique logos, identities and rebrands. Iconic, typographic and minimalist tendencies. 25 years experience.

leightonhubbell – Leighton Hubbell

Award-winning logo/icon/lettering designer and illustrator. Avid cyclist, part-time blogger, private citizen.

TheLogoFactory – Logo Factory

Logo design studio specializing in small/mid sized business identity design. Wrangled by C/D Steve Douglas

brandsimplicity – Fabian Marchinko

Great logo designs tells a story, your story.My Aim is to capture this in a simple memorable design.

Vonster – Von Glitschka

Illustrator + Designer = Illustrative Designer: Branding, Icons, Marketing, Graphic Design, Illustration, Typography, Jesus Freak, Geek, and Foodie.

hexanine – Hexanine

Branding Syndicate of Strategy & Style

idApostle – idApostle

An Identity Love Affair : logo designer : Ottawa, Canada

Processed_id – Processed Identity

Sharing How You Got There. Web site exploring the processes designers use to develop brand identities.

TyMattson – Ty Mattson

Graphic designer. Former Jungle-Cruise skipper. Current bulldog owner. Aspiring world-changer

helveticbrands – David Pache

Outside the box design, Swiss style. David Pache is a creative consultant, a brand and identity designer in Switzerland that works with clients globally.

LogoMotives – Jeff Fisher

Designer/Author Jeff Fisher is the Engineer of Creative Identity for Portland-based Jeff Fisher LogoMotives – and Rose Festival clown Toots Caboose!

LogoDesignLove – David Airey

Twitter profile for logo design links and nothing more. Elsewhere @DavidAirey

behoff – Brian Hoff

Designer, writer, speaker and design thinker. Founder of http://thedesigncubicle.com

Logobird – Duane

Co-founder of Logobird Designs. Logo and brand identity design.

f1rebrand – Roy Smith

Brand identity designer.

brand_clay – Brandclay / Sean

Graphic Designer based in Ann Arbor MI. Specialize in Logo, Branding, Web, & Mobile Device creation.

uneekgrafix – Christopher Magruder

I SHOOT BANDS. I BUILD BRANDS.

fogra – Sean O'Grady

Graphic designer. Logo geek especially.

38one – 38one

38one is a graphic, web and interior design studio based in Madison, WI, US. @Denis is tweeting @38one

Identity_Forum – IDENTITY FORUM

Thoughts on corporate brands, used by leaders

siahdesign – Josiah Jost

Servant of Jesus Christ – Graphic Designer That Specializes in Logo Design – Love people

crislabno – Cris Labno

Less is always more

m_michaelspitz – Michael Spitz

American designer, currently working via Croatia. Specialties Include – Logo & Identity Development, Illustration, and Information Design

RajaSandhu – Raja Sandhu

visual communication – the art of business & brand identity design

KevinBurr – Kevin Burr

Skinny P-I-M-P

logoholik – Bojan Stefanovic

Award winning visual identity specialist

briankgray – Brian K Gray

KGB – designer and all-around badass

niallstaines – Niall Staines

Graphic Designer, Logophile & Coffee Geek. Currently working in Digital Advertising

OronozDesign – Alan Oronoz

Hello, I´m Alan Oronoz a brand identity designer! And what can i say…I love my work!!

LogomotiveMike – Mike Erickson

Logo Designer and Typographer

JulianHrankov – Julian Hrankov

Hello! I'm Julian Hrankov, a self-educated logo & corporate design specialist and head of Art Machine, a Berlin-based graphic design studio.

wizemark – Srdjan Kirtic

Freelance graphic designer specializing in logo design. Currently working as a brand designer @ Depthskins LLC, but still available for some freelance work.

chopeh – Pete Lacey

Making crazy shapes since '86.

mil_ou – Milou

Logo designer

bartodell – bartodell

Brand Design Specialist based in Amarillo, TX.

designabot – Rich Scott

Crafter of brand identities and part time philosopher

Made_By_Thomas – Tømme

Freelance Logo Designer from Belgium

rlandondesign – Rick Landon

Graphic designer, writer, and illustrator extraordinaire. I also say witty things from time to time.

logorado – Nadir Balcikli

I am a freelance graphic designer who lives in Ankara, Turkey. I specialize in logo design.

brandexpression – Mark Gallagher

Brand Expressionist® at BLACKCOFFEE®

r27 – Rajesh Pancholi

R27.CREATIVELAB | Design & Visual Communications | I make funny shapes with noodles when nobodys looking…!! Creative Guns for hire.

Brandamentalist – David Ansett

Founder of brand design agency Truly Deeply. Helping businesses build their brand by serving-up doses of daily brand insights, observations & inspirations.

mironescu – Adrian Mironescu

Identity designer and consultant | a free spirit REBRAND 2010 Awards Winner.

Naina – Naina

Follow me for updates on branding, logo design, photographs, photography, client & designer relationships, design professionalism & freelancing — n@naina.co

Logotalks– Otba Mushaweh

Logo Talks is great platform and resource designed for designers, students and everyone who interested in all about logo, brand, typeface and typography.
Selectively add list below via TweepML –> Logo Design Awards and Inspiration on Twitter
logolounge – logolounge
Logo of the Day – Logo Of The Day

Logo design inspiration, daily! Run by Jacob Cass (http://twitter.com/justcreative)

eulda_books – Mauro Pastore

Wolda, the Worldwide Logo Design Annual

LogoMoose – LogoMoose

Logo design inspiration gallery

Logopond – Logopond
logonest – Logo Nest

All logos published on Logo Nest site also will be published in a book Logo Nest 01, which will be printed at the begin of the 2011!

logofromdreams – Logo From Dreams
iheartlogos – iheartlogos

An international logo design competition — the only one of its kind.

logohof – Logo Hall of Fame ™

Logo Hall of Fame ™ – International award honoring excellence for logos
Selectively add list below via TweepML –> Design Agencies and Studios on Twitter
Source: Design agencies and studios on Twitter, David Airey, graphic designer



pentagramdesign – Pentagram Design
landor_dot_com – Landor Associates

@boycaught, @trevorwade and @mindyromero tweet on Landor's behalf about branding and design from around the world, the network + the web.

300million – 300million

Brand design consultancy London, UK

SterlingBrands – Sterling Brands

Bringing the science back to marketing!

Brandient – Brandient

Brandient — consultancy on brand strategy, design and value.

WolffOlins – Wolff Olins

A brand and innovation firm. In a world where what you do matters more than what you say, we build brands that create better realities, not just a nicer image.

movingbrands – movingbrands

An independent, award-winning branding company with creative studios in London, Zurich, Tokyo and San Francisco.

Coudal – Jim Coudal

Unable to focus. OK with that.

CoreBrand – CoreBrand

CoreBrand specializes in helping companies understand, define, express and leverage their corporate brands for business results.

Duffy_Partners – Duffy&Partners

Design to Enrich Everyday Life

FutureBrand – FutureBrand

FutureBrand is a full-service, global brand and design consultancy. We think ahead to stay ahead.

InterbrandNY – Interbrand New York

official Interbrand NY Twitter feed, focused on great brands and the impact of the digital experience

160over90 – 160over90

160over90 is a branding agency. www.160over90.com/blog

SiegelGale – Siegel+Gale, LLC

Smart, Nice and Unstoppable people who practice the art and science of Simplicity to help organizations excel.

BrandLogicNY – BrandLogic

Sharing with/learning from the brand community 140 characters at a time. This account is managed by Larry Roth, President, BrandLogic Interactive (@larryroth)
###
Photo by JoshSemans
Please leave a comment below, and don't forget to subscribe for free updates.